Alberto Monti shoes are produced following artisanal techniques handed down since 1987
We pay total attention to detail selecting only first quality fine leathers 100% made in Italy and following the tradition of Italian craftsmanship we tailor hand-made shoes on demand from 38 to 48 (EU sizes)
The uppers are painted, buffered and manually polished the soles are sewn mainly following the Blake techniques reaching only top quality standards. Our Lab is located in Monte Urano in the Italian beautiful reagion Marche, we welcome you to visit our outlett and "lab" where we handmade our collections.
We are also well known for artisanal Handmade histoic Shoes reproductions. Following customers demand and relevance to thehistorical period of the re-enactment.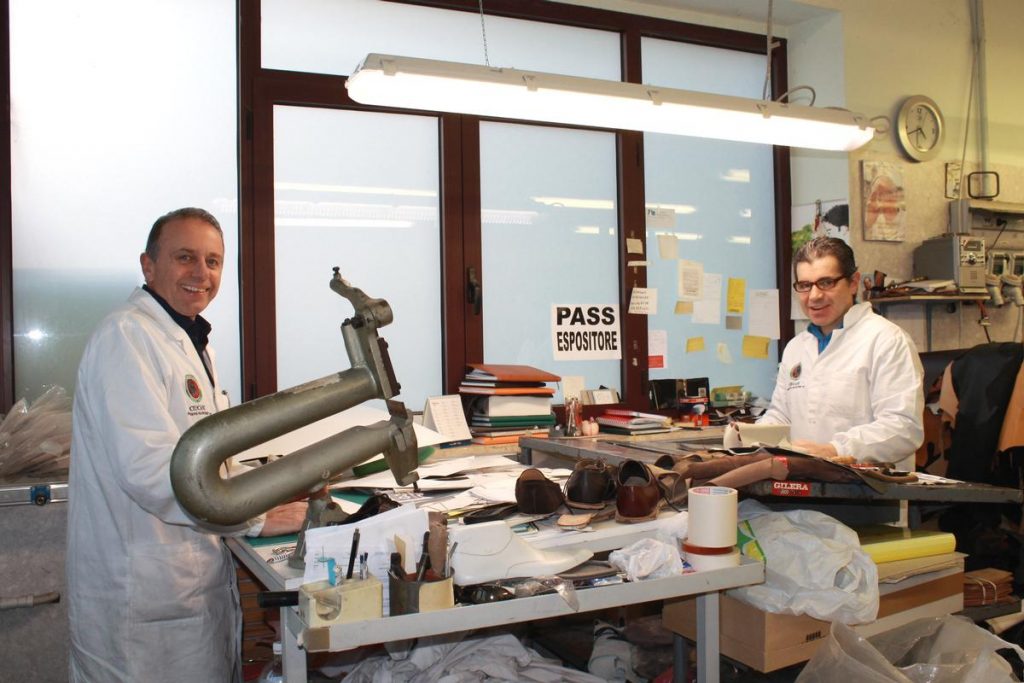 1987: we open our company in Monte Urano in the italian region called Marche and we work as a 3rd party manifacturing company
1989: we produce our first collection branded Alberto Monti
1990: we start the handmade production of Historic shoes in collaboration with Quintana di Ascoli Piceno
1995: we start the production for the creation of custom-made uppers for orthopedic shoes.
1998: we start the collaboration with the hiconic italian company "Ciucani Mocassino Machinery"
2000:we open the first small outlet to sell our collection
2005: we mooved our "lab" and we opened oficcially our outlet starting to sell our products to the public
2010: we open our first web page registering Albertomonti Brand
2011: we partecipated at the first artisal trade fair in Milano: "Artigiano in Fiera"
2013: rewarded from Marche Artistic Handicraft and Tradition institutions with the recognition of : "Master for historical reenactments and Tailor-made shoes"
2014: Starting @commerce
2017: 30' anniversary